FORESTRY MAFIA OF UKRAINE
THE WAY OF THE FOREST - THROUGH THE UNITED KINGDOM AND AUSTRIA - TO ROMANIA
In the previous sections, we talked about internal corruption in Ukraine's forestry sector. Having analyzed hundreds of criminal proceedings - we have shown that for many years, despite changes in the authorities in the country, forests continue to be logged illegally. With the help of forged documents, in many cases this wood is exported abroad. And here the question of responsibility of foreign companies and controlling bodies already arises.
In fact, since 2013, an EU Regulation has been in place in the European Union establishing the timber export criteria - EUTR. It explicitly prohibits the importation of trees illegally obtained in the country of origin and also requires importers to carry out legal checks "with due care" to minimize the risk of illegal timber entering the Union's internal market.
Instead, Ukraine has been banned from exporting logs since 2015. Although after the introduction of the moratorium, exports of Ukrainian timber have increased - the timber is sold under the guise of firewood.
In the example of two companies we will show how the schemes work.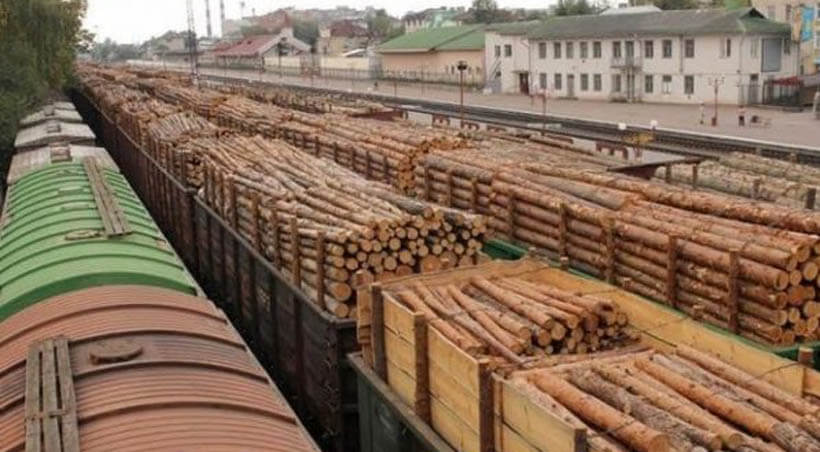 Scheme of export
Several years ago, two companies came into the Ukrainian forest market, which immediately occupied a dominant position. These are «Osuna Holding LLP» and «GLD Trade Holding LLP».
In one of the criminal proceedings on the shelves laid out the scheme of work of these companies. Forest officials - starting with the State Forestry and ending with forestry managers, reduced the cost of the timber and sold it to «Osuna Holding LLP» and «GLD Trade Holding LLP» at prices below market prices.
Then these companies resell the wood to the world's woodworking giants «S.C. Egger Romania Srl» and «Holzindustrie Schweighofer Srl», which built their factories in Romania near the border.
These operations are only in documents, since the timber in the wagons went directly from forestry to woodworking plants in Romania.
What are the expenses had "Osuna" and "GLD" ? After all, you can take any Audit Report, for example, the Malin Forestry, which is located in the Zhytomyr region. It clearly states that, under contracts with Osuna, all costs in the seller's territory, even customs clearance services, are borne by the seller. That is, in Ukraine - forestry.
The said criminal proceeding, which is now closed, also states that the State Forest Agency's management gave instructions to the subordinate regional forest and hunting farms to reduce the price of timber. Accordingly, forest officials at all levels received bribes.
It is not the first year that criminal proceedings are investigated, and Osuna and GLD continue to buy timber. We have made inquiries to forestry in five areas.
According to forestry officials, some of them continued to sell timber to these companies in 2018.
We also saw an interesting trend: other private companies participated in the wood sales auctions. They won - but in the future, forestry companies cooperated with Osuna and GLD.
Of course, illegal export of timber to the woodworking plants of the Egger and Schweighofer giants would not have been possible without the Romanian assistance.
The Romanian side
Our Romanian colleague Ivan explored this issue:
- When an anti-corruption agency comes up for review, woodworking companies negotiate with these people. Woodworking businesses are destroying our forests and national parks. Woodworkers in our country have a great influence on politicians and law enforcement.
The scheme uses several companies, but they de facto work under one umbrella, 2-3 major owners with dozens of companies.
Most Romanian forests are exported to China, the Middle East or through the Austrians to Schweighofer. 
Who owns «Osuna Holding LLP» and «GLD Trade Holding LLP», which continue to work despite the large number of criminal proceedings. And in many regions. So we were able to find a summary of the "Controlled Material Verification System" submitted by «GLD» for certification.
This document states that the company operates in five regions: Lviv, Ternopil, Zhytomyr, Kyiv and Khmelnitsky.
Austrian trail
The company's properties are hidden in London. Legal address of both companies - Suite 1, 3rd Floor 11-12 St. James's Square London. According to suite.endole.co.uk, it's a regular mailbox, that is, apartments that serve as a mailing address. Several hundred companies are registered at this office.
The both companies have the same directors-officers. There are AZ World Investments INC, llp (Panama) and Coa Beteiligungsgesellschaft MBH (Austria).
It is extremely difficult to look for Panamanian trail, but Austrian trail - is possible. However, the register of UK companies indicates that the Austrian company GLD Holding GMBH was a co-founder of GLD Trade Holding LLP.
Osuna and GLD were formerly located at 20-22 Bedford Row London.
We see the Austrian owners in the said criminal proceedings. It mentions four Austrians who at the time of the events described worked in Ukraine and were affiliated with GLD-Invest-Ukraine.
The founder of this company is GLD Holding GMBH. Beneficiaries: Sandler Leopold and Zeethoff Gerhard.
Formally, these Austrians today have no legal relation to the forest. After loud scandals and criminal cases, another Austrian company Coa Beteiligungsgesellschaft MBH came to replace their company GLD Holding GMBH.
However, their partner in the past was Christopher Hanler. He was listed as the sole shareholder and director of Coa Beteiligungsgesellschaft MBH.
GLD Invest Group is a serious and well-known company - at least in Ukraine, Austria, Croatia and Hungary. She specializes in engineering, real estate, investment and major projects.
And - why are these two "English" companies so important. Having analyzed the cases in the court register, we find the answer. Firewood (fuel wood) was taken from Ukraine - and European customs officers cleared it as timber. For example - in Chernivtsi region.
There are criminal proceedings against money laundering.
We have sent a list of questions to GLD Invest Group. At the time of publication, we did not receive a response. If the answers are received, the editorial board agrees to publish them.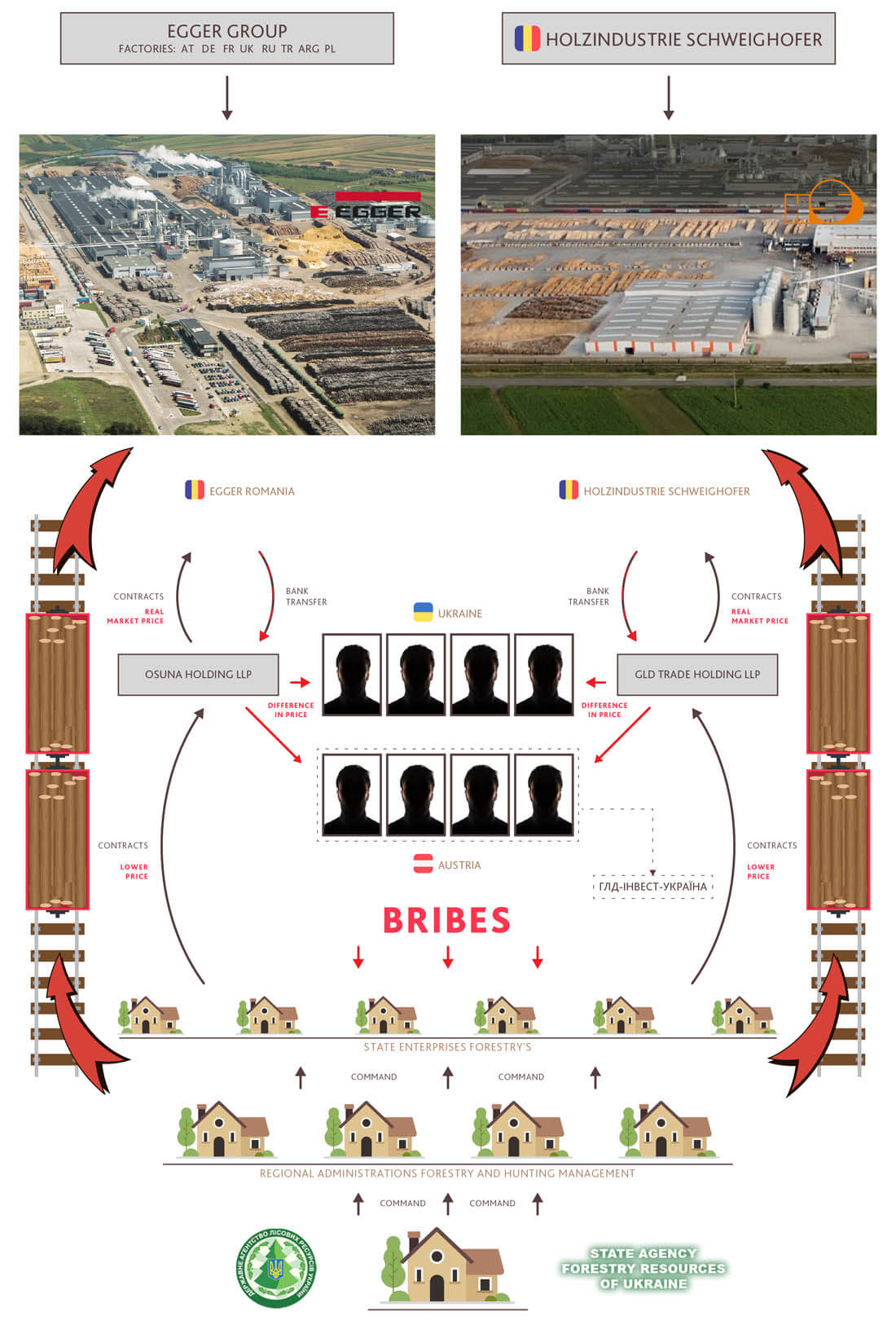 The Hungarian side
Our Hungarian colleague unravels the export scheme of Ukrainian illegally logged timber to Hungary. Then furniture is made from it.
Marton took 43 Bedford street in London, which has been mentioned in numerous investigations as a haven for the illegal actions of the Yanukovych team.
He compared the companies registered at this address with the database of Hungarian companies. And found Furlab UK LLP. This company is the sole owner of Hungarian Furlab Kft. The latter has a common address with East - West Wood Network Kft.
Founder of the latest Dublino Panama S.A. This company - together with Furlab UK - have a joint Hungarian lawyer - dr. Andrási Gergely.
Finance Furlab KFT - needs a special look. In 2014, it didn't actually work. Instead, in 2015, its turnover was between 3 and 5 million.
Furlab Kft is the registered owner of the dublino.hu domain. Here we can find an online shop called Dublino Bútornagykereskedés, which sells wooden furniture.
Hungarian companies, together with founders in the offshore, earn millions of euros, making furniture from illegally cut Ukrainian timber.
Authors: Ksenia Naydenko, Taras Zozulinskyy (Ukraine), Márton Sarkadi Nagy (Hungary), Ivan (Romania)
This material was produced under the European Cross-Border Grants project funded by Journalismfund.eu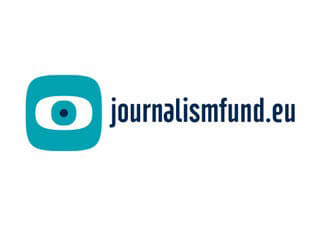 The investigation used a "YouControl" analytical system